Virtual VS Physical SEO Silo
To rank higher for a great keyword, your website should have clear and organized supporting content to come out as relevant for those terms. Search engines determine your site structure to identify your site's main topic and whether there is enough keyword-related content.
It's necessary to make sure that you are using the exact silo structure for your website. It's also important to know what type of SEO silo structure will help you rank higher by showing search engines that this page is related to a specific keyword. In this article, we are focusing on the Virtual and Physical SEO silo strategy. So let's first know what is a virtual silo structure SEO.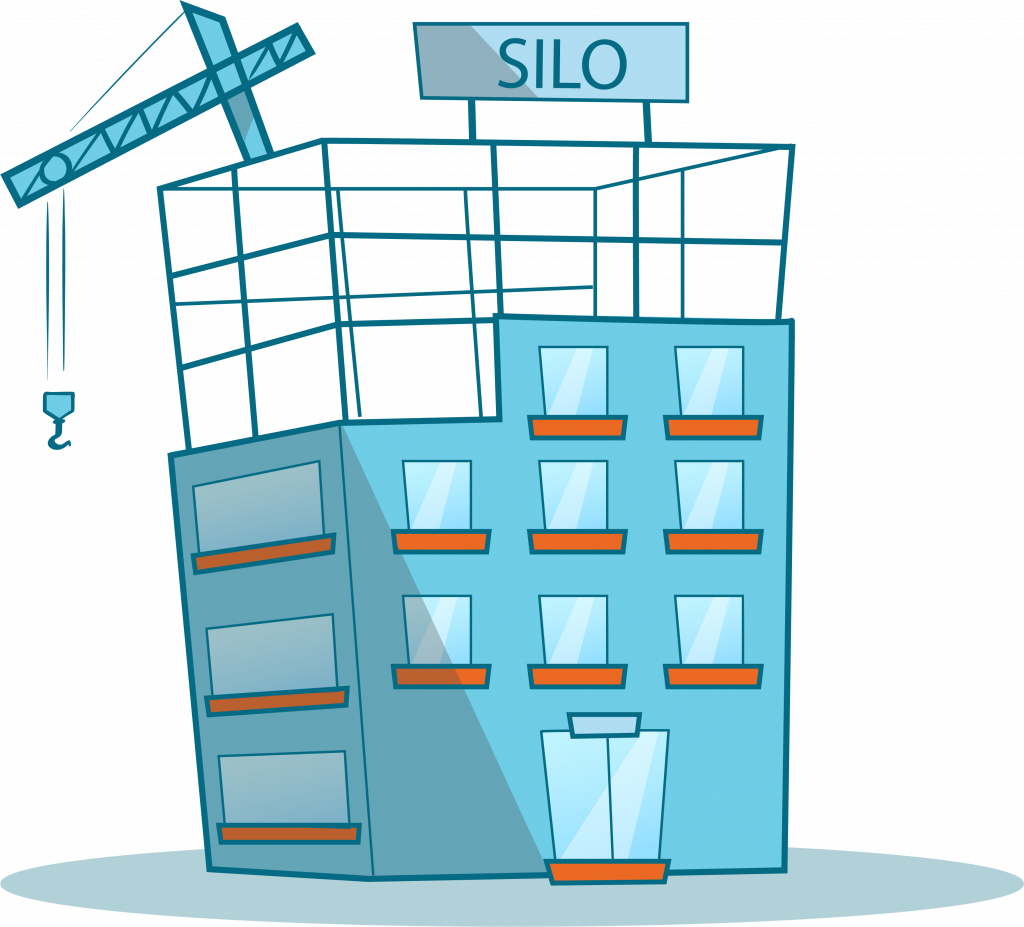 What is a silo structure?
A silo structure is a form of site architecture that is reasonably organized. The in order arrangement is determined by topics and subtopics that are topically relevant content and should be structurally related to the other contents. Silos are mostly a way to separate your website content into groups.
The more thematically relevant the content you have in your silo, the more thematically relevant your website will be in the eyes of Google. If your site pops up and can be clicked for all of the top search keywords that people use when looking for a topic, it signifies you are the greatest result they have found.
SEO silo is a top-to-the-bottom organizational technique for structuring a website's content and the internal linking flow. Just like a library's catalog, a website with a silo accurately arranges related pages together using directory paths, categories, and internal HTML hyperlinks.
What are the two types of SEO silo structure?
There are two different types of silo structures. The Virtual and Physical Silos. No matter what silo structure you chose there is always a goal. To provide a clear structure to search engines and help those readers understand and locate the content they are looking for without any hassle.
What Is A  Virtual Silo?
A virtual silo is a silo that is created over an interlinked web page on a website. As an alternative to placing the pages under a silo category in your site's directory, you just have to link pages within the silo to show search engines that there is a solid connection between the pages. The pages within a silo are linked to every other page in the same silo but silos themselves don't cross-link.
Implementing A Virtual  Silo Structure
In implementing a virtual silo structure, you have to make sure that every silo has a category page at least 5 or more supporting pages. This category page will link to all supporting pages, and those supporting pages will link to the category page any other way. Also, linking to the category page and the supporting pages should all link to each other. You can do this by building a navigation list of a link towards each page that establishes other pages in the same silo.
You will need to use the specific keyword that represents the category page that you want to rank and use that keyword in your supporting pages. This will help the search engine identify your material and will also indicate the silo's subject.
Linking in the middle of Virtual Silos
If it's necessary to link in the middle of two different silos, create an outgoing link point to the category page for the other silo. Never link supporting pages to one another because it will break the nature of the silo structure. Linking to the category page will tell search engines that you are changing to an entirely new silo and want to help the content stay divided as possible. As you continue to build your silo and build a new silo for your website, always remember to keep linking within the virtual silos.
Be careful linking within your site, because it will show the relation between pages and can reveal your website's topic structure. It will also strengthen your main landing pages, which you want to show up in the search results. Virtual siloing drives the build-up of the PageRank on the top-level landing page of each silo, which will become the most essential page on your website for the keyword related to the theme. This is how siloing can lead to a better search engine ranking.
If possible, we suggest you use the virtual silo technique supported by the physical silo technique for more efficient output.
What Is A  Physical Silo?
A physical silo is a silo you build in the directory of your website. With a virtual silo, all of the connections within the silo are achieved through interlinking. With the help of a physical silo, the contact is created in a more literal manner. Necessarily, you will create folders on your website that serve as your silo, and the pages within the folders are the supporting pages for the silo.
Implementing A Physical  Silo Structure
In our guide to siloing, we can use examples such as an instrument store that is specialized in string instruments. This is the following silo structure that we created:
Violin Category Page

Viola Category Page

Cello Category Page

Harp Category Page

Acoustic Guitar Category Page

Electric Guitar Category Page

Classical Guitar Category Page

Ukelele Category Page

Double Bass Category Page
For a physical silo structure, the URLs for the string instrument pages are as follows:
InstrumentStore.com/string-instument/violin.html
InstrumentStore.com/string-instrument/viola.html
InstumentStore.com/string-intsrument/cello.html
InstrumentStore.com/string-intrument/harp.html
InstrumentStore.com/string-instrument/acoustic-guitar.html
InstrumentStore.com/string-instrument/electric-guitar.html
InstrumentStore.com/string-instrument/classical-guitar.html
InstrumentStore.com/string-instrument/ukelele.html
InstrumentStore.com/string-instrument/double-bass.html
As you can see, the subpages are the "string-instrument" directory on the website. There should be a category page under the URL InstrumentStore.com/string-instrument, the links pointing to the other pages in the silo.
Physical silo is like using the physical URL directory of a website to organize the related pages. Each theme of website has a group of pages that saved together in one folder committed to that specific category. And within those categories are subfolders for the different subcategories. These files have their place in a specific category. It's only either of the two.
Linking in the middle of a physical silo
Although physical silos are built in the site's directory, you can still link pages in the middle of a silo just like you would with a virtual silo. The only way here is to link to pages within the silo. In that way, search engines can identify a clear grouping of web pages without outer linking. If you are required to link to a page in another silo, link to the category page for that silo. This will hint to the search engines that you are linking to a new topic and can help to maintain the separation within your silos.

How to Silo your website
Siloing a website provides clarification of its subject relevancy and shows the groundwork for high keyword ranking. It is the main building block for SEO and is normally an advanced topic.
The word siloing was to describe the concept of the group of related information into a specific section within a website. Just like a page in a book, a silo means a group of themed or subject-specific content on your website.
The reason this grouping has such high SEO importance is that search engines reward keyword relevancy. This can contribute a particular to Google's evaluation of a site's expertise that is a part of the E-A-T quality factors (Expertise, Authority, and Trustworthiness).
The preparation for siloing a website by topic can be described in these four steps:
Determine the overarching themes for your website

. What content you have,  what plans to have, and what is it all about. 

Choose your siloing strategy.

Determine how to implement a website structure that analyzes the theme of your website: whether it's physical siloing and virtual siloing, or virtual siloing alone.

Plan your linking structure.

Review your link structure from the main navigation menu and determine how to connect pages to support your theme according to the way people search for your content. Always remember that you'll usually need at least five or more supporting content pages to build a silo theme.

Implement and build your silos

. Create high-quality content that will include your targeted keyword phrases for each of the theme-based silos. Build links to connect to supporting pages within each silo and emphasize your top-level silo landing page.
Rank Higher with our silo structure!
With enough knowledge on how you can create a proper and effective SEO silo. You will need to know first the difference between these two silo structures and how to implement them. An organized website has a great impact!
With the help of the plugin  Internal Link Juicer, you can make your website rank higher than you could imagine. It will make your SEO work less hassle with its variety of features. Determine why a lot of businesses trust Internal Link Juicer.