Steps on How to Quickly Find Internal Link Building Opportunities
It is a given for everyone in the SEO industry to find and take advantage of those internal link-building opportunities that will help them increase their page views.  Most SEO specialists don't use it. However, this is the most compelling tactic used by well-known websites. 
Internal link building can boost your search traffic in no time and make your website rank up. There is an area of tips and guides on the internet. But, most of them have the same meaning.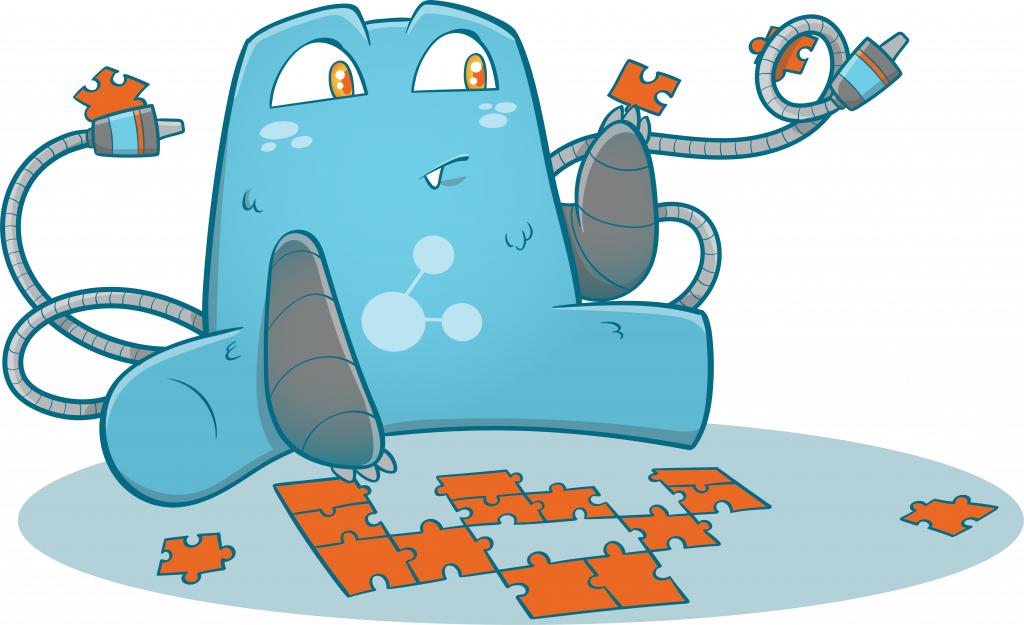 How is Internal Linking Good For Your Business?
Analyzing internal linking and how the pages on your website can affect and how to add specific value on new pages is necessarily essential, especially if you're trying to boost your search engine rank for an exact keyword.
Almost every article on internal linking starts with analyzing how crucial and how important the subject matter is. Anyways, internal linking is a simple approach to how everyone should do it. The theory, process, and best method of internal linking have got an exceptional complexity. It's both advance and simple. But regardless of how complicated or uncomplicated you think it is, still, no one argues about it. Strategic internal linking is a necessary technique for SEO, especially for content marketers.
No one can deny that content is the core when it comes to SEO. Every blogger knows that it is essential to persuade both search engines and visitors. But, content alone is not enough. Internal linkings job is to support SEO by compelling traffic to other pages.
Internal linking is needed in any website because it helps build the site architecture and spread the link juice. In other words, internal linking refers to any links from a specific page of domains to the other with the same domain. It can be linking categories or main site navigation in articles to related content or another footer, etc. For the needs of our article, we are going to focus only on the editorial links, as they will be the ones to improve your content marketing, strategy, and most especially on your SEO.
Building internal links has several advantages because it helps build page authority, usability, connections web pages, user experience, and your potential rankings. The role of this article is to provide helpful tips on why you should focus on your internal links.
Advantages of good internal linking
Internal linking is essential in many ways for your global SEO approach. There are different benefits of improving your internal linking.
Internal Linking boost usage through anchor text
The internal linking purpose is to help users navigate all over the website. By using appropriate, but user-friendly links on your articles will make your user's navigation. The anchor texts should point to specific and content that will make the readers get interested. 
Internal linking is here to help users navigate throughout your website. By using proper and user-friendly links in your articles, you will ease your user's navigation. Your anchor texts must point to relevant and related content that is likely to interest your readers.
Internal link helps in spreading the link juice.
It's essential to boost your authority over other websites while focusing on external linking and backlinks. Internal linking helps in spreading the link juice to other pages of your site. When building backlinks to a specific page on your site, the target should have linked to another website and spread the link juice. The main component of SEO is to have a great understanding of how this flows throughout the links if you want this juice to go to your money pages.
Internal linking can boost page views.
Qualitative anchor text can help visitors navigate your website. Providing relevant content to your readers through internal linking will make them draw interest and read your whole article. It will most likely increase your site conversion rate.
 If you want new visitors to discover your site, you need to give a relevant link, as followed links will most likely help you increase your page views. Be sure to optimize your page speed to avoid massive bounce rates.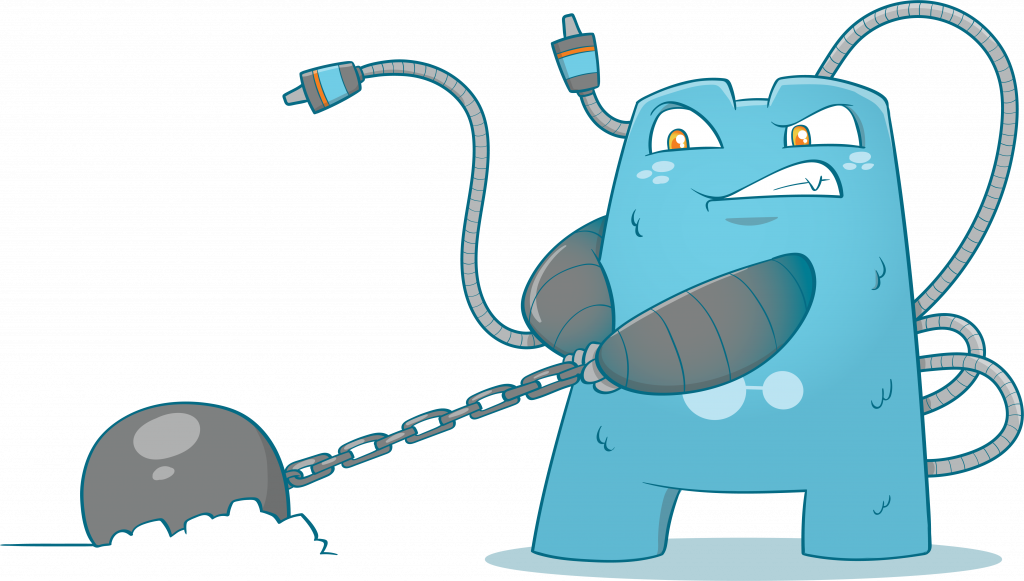 Internal linking enhances PageRank
Google has created a metric to measure the importance of websites based on how many backlinks the web page has received. It goes from 0-10. And even though it gave a good explanation in the SEO community, Google will continue to use PageRank as a ranking factor. 
A page having a high PageRank will continue to benefit from its PageRank through internal linking by spreading link juice to other connected pages. Those pages will boost its authority as well as its ranking by receiving a higher link juice.
I

nternal linking enhances time on site
A related link will help you increase the time on site and lower bounce rates. Bounce rates refer to a specific visitor who will view one page and immediately closes your website. To prevent a reduction in bounce rate, you can make your visitor remain on your site by making the content you are internally linking that is present with real value. To view your bounce rate, you need to connect to your Google Analytics. You can go to Behavior, Site Content, and All pages. And you will automatically see the bounce rate of your articles.
Internal linking enhances PageRank
Bounce rate is so important to track because it has plenty of effects on your ranking. Part of the guidelines used in Panda Updates are links to the bounce rate. And in enhancing your UX, it would make your content appear fascinating on your website. Bounce rate will give you a step ahead if you want it to be Panda-proof.
Internal linking helps in crawling and indexing.
It will make Google bots recreate a user's thinking process. They will visit your website and follow all the links and pages that are already indexed. Creating an effective internal architecture can help bots find pages that are least visited. These links give a boost to other pages and assist you to rank higher.
Building internal link opportunities using google search console
Google Search Console is a service offered by Google to help you to monitor, maintain, and troubleshoot your site's presence in Google Search. You are not required to sign up for you to be included in the Google Search result. However, the Search Console helps in understanding and improves your site for Google to see it. 
The first thing you need to do is to log in to your Google Search Console account

Then Go to 'Performance' and be sure that you are in the Queries tab. The date range should accordingly be set to 90 days.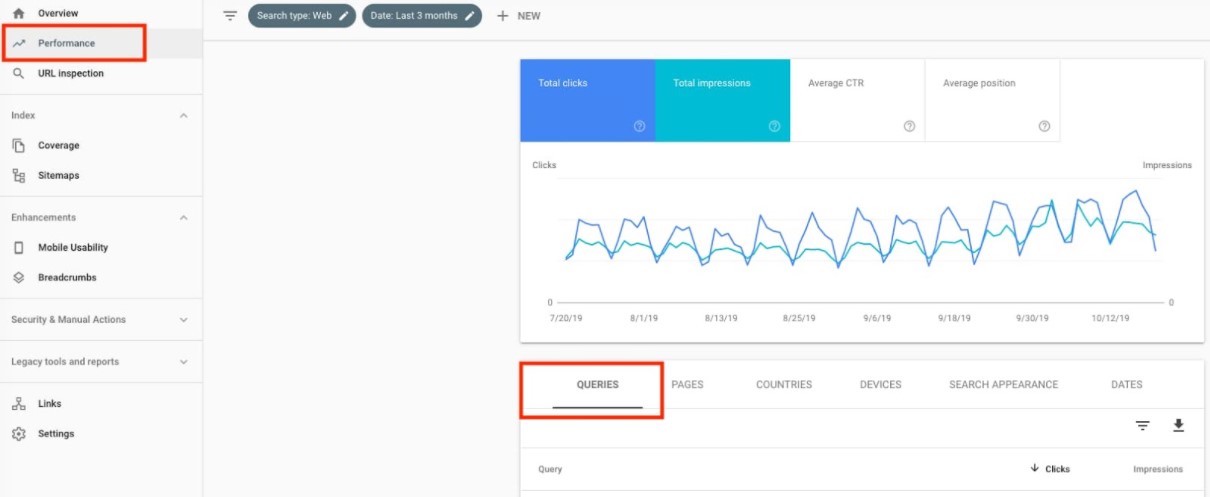 There are few ways on how you can do it. However, they have the same process. The fastest way is to:
Finding out the general context of your article. 

Next is to perform a site search on your browser for your domain with your keyword.

Find an article that is similarly relevant and copy the URL.

Go back into the search console and paste the URL to filter queries by that page. 
The reason why the LSI keyword is better than the exact match keyword is that LSI keywords add more context to the article. It's as good as you think and will probably help you improve your performance.
If you want to find internal link-building opportunities with less effort or with a short amount of time, you can install Internal Link Juicer plugin to WordPress.  With Internal Link Juicer your link building becomes less hassle. It helps you search for keywords easier and helps you sculpt your index. It's possible to link everything or limit the link targets. You always have full control of where the links are built. 
Performing a site search in finding internal links
Creating content that people are looking for answers to their questions and search engines understand, But these qualities alone are not enough to rank it up. Establishing authority is needed to outrank those sites with the same character. Can be attained by earning links from authoritative websites, nurturing an audience who will amplify your content, and building your brand.
Google has proved that links and quality content are essential ranking factors for SEO. Trustworthy sites tend to link to other sites, and spammy sites link to another spammy site.
Boost your page view
Building internal link opportunities don't come easy as you think. All you need to know about link building is already here. It shows some of the tips that are essential to know on how to increase your search traffic. 
Link building isn't rocket science. You need to execute them. Will these tips work? YES! You only need to apply those tips and see what works best for you.