4 Effective Practices When Linking Pages
Although it sounds complex, linking pages to another page isn't really that difficult. You just have to pick the URL of the page you want to link, highlight, click, click, click, and you're done. However, picking which pages to link and what linking practices to apply are what's complex.
This article talks about the process of internal linking and its best practices, and how you can ensure that your internal linking efforts help improve the performance of your pages.
Internal Linking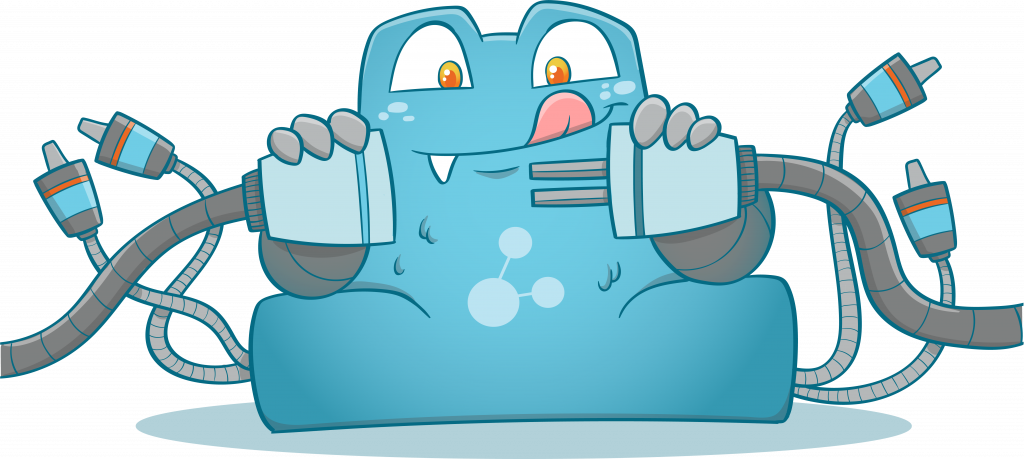 Internal linking is the process of connecting relevant pages within your site to create a web of pages that talk about the same topic. Every internally linked page in your site supports a general topic. 
For example, one of the main pages on your website discusses dogs. Then all internally linked pages to it and from it should be relevant to it. The pages could be about types of dogs, dog supplies, or caring for dogs.
At times, internal linking is mistaken for external linking. These two are different in the sense that they are used to link pages. However, the main difference between these two is that internal links are used to connect pages within the same domain while external links are used to connect pages from your site to another page on another website.
Strategic Internal Linking
Strategic internal linking is the process of implementing the best practices of internal linking into your internal-link building efforts to ensure that its goals are achieved. Without strategic internal linking, you might not get the most out of it.
Here are the primary purposes of strategic internal linking:
With strategic internal linking, you can properly spread the link juice (link authority) you receive from other websites. Aside from linking pages, internal links also allow link juice to flow from page to page.
When a particular page on your website gets linked by another site, it receives a part of the authority the linking site has. So, for instance, if an authoritative website links one of your pages (page A), the page will receive link authority. Then, you can use internal links coming from page A to other pages in your site to give them a share of the link juice that page A received. This way, you can boost the rankings of the pages you've linked.
Through internal links, you can help users locate information they need and discover new pages within your website. Using internal links will allow you to lead your visitors to deep pages without getting lost.
A good way on how internal links help in navigation is when a user wants to go directly to your blog posts. They just have to click the link on the navigation menu or at the bottom of the page that links to the blog posts of your website.
Another way that internal links improve navigation is through internal links incorporated within the content. Suppose a visitor is reading a website and he still needs more information. It would be a good idea to place a related post section at the end of the article, or place hyperlinks to pages that have high relevance to the topic.
So if the reader sees an anchor text that seems interesting and related to what he is looking for, there is a high chance that he will click it. This means that he did not spend too much time finding a page that contains the information he needed.
The internal link and anchor text in the example served as a 'suggestion' for the reader.
Defines Site Architecture
When you connect pages within your site through internal links, you create a map that shows all the pages in your website, what pages are connected, and what is above and below a page.
This way, you can see which is just below the home page, category pages, etc. An organized website structure can also aid search engines in understanding what your site talks about and crawl your website properly.
Effective Ways in Internally Linking Pages
This first practice in linking pages doesn't involve "linking." However, this is the most important aspect of internal linking. Planning to build internal links without crafting content first wouldn't make any sense. How would you connect something that doesn't exist?
That is why it is important for you to craft a lot of content. But, not just simple content. It should be high-quality content. 
Once you've crafted content, you can start linking together the ones that are relevant to each other. Plus, with more high-quality content, the more internal linking opportunities you will have.
Aside from giving you more internal linking opportunities, creating crafted content can sometimes be used in linking strategies that require a large volume of content, layers of pages, and number of links incorporated in the pages.
When crafting content, you still need to consider the keywords you'll be incorporating into the content and the length of the content. With the right keywords, you can drive more organic traffic into your website.
The keywords you include in your content should have a high search volume and a low difficulty. These two characteristics improve your chance of ranking higher and appearing on the first page of SERPs.
Link Deep Into Your Website
Linking deep pages is an excellent idea since it gives you the chance to help your deep pages rank higher in SERPs. You need to understand that linking to your upper level pages won't usually improve the overall performance of your website. This is because upper level pages like your home page or category pages already receive tons of links.
The wiser thing to do here is to link to the pages deep into the levels of your site structure. This includes blog posts and individual product pages.
When linking to these types of pages, you help these individual pages rank higher. And if your lower-level pages rank higher, the overall performance of your website will also increase.
Generally, you need to avoid linking to top-level pages since they already have links from the main navigation menu. It would be redundant to incorporate internal links in your content that would point to these top-level pages when they can already be found on the top most part of the page or on the hamburger menu.
Use Relevant Anchor Texts
Anchor texts hold so much power when it comes to improving the metrics of your website. When the right anchor texts are used, you can increase your visitor's on-site time which ultimately leads to lower bounce rates. Plus, anchor texts can also increase your site's CTR.
Aside from helping visitors, anchor texts also help search engines understand why you're linking your pages together. Through the words you use in anchor texts, you can present to search engines the relevance and context of your linked pages.
Internal linking and anchor texts go hand-in-hand. So when linking pages in your site, you need to ensure that the anchor texts will sound natural with the text surrounding it. So if the anchor text matches the context of your content, users are likely to click it.
Remember, when linking two pages, you need to ask yourself first if these two pages are relevant and if the linked page will give your visitors more value.
It wouldn't make sense for you to link a page talking about dogs to a page that focuses on car keys. When visitors click the link, they would be confused about why these two pages are linked which can make them lose their interest in reading further. 
So you see, using the right anchor texts and internal links will improve user experience and at the same time help your SEO—hitting two birds with one stone.
Limit the Number of Links
Technically, there isn't a specified number of links that you need to incorporate into your content. However, search engines like Google instruct site owners to keep the number of internal links to a reasonable number.
If you place too many internal links, it could affect the user experience of your visitors. But not placing internal links can also affect crawlability and ease in navigation. So to be on the safe side, place the number of links that you think is reasonable.
For most marketers, they usually incorporate at most 5 internal links into a 1500-word post.
You need a reliable internal link managing tool to make internal linking easier. Visit Internal Link Juicer today to see if its features fit your needs.
Effectively Spread Link Juice through Internal Links
Internal linking, though not as powerful as external links, possesses the ability to bring your low-performing pages up the rankings. Through linking pages, you can spread the link authority the link juice your pages receives from other pages. Aside from this, it can also improve user experience, ease navigation, decrease bounce rates, and aid in improving CTRs.
So, if you're looking for an internal link managing tool that will help you achieve better site metrics, visit Internal Link Juicer today and view its special features.