Keeping Site Navigation Simple
An easy site navigation says a lot about how organized its site structure is. If a web visitor has a hard time locating your web pages, most probably, your site's structure is disorganized or the site itself lacks special elements. 
So, how do you keep your site's navigation simple but useful? In this article, we share some of the most common practices to ensure organized navigation for your site. Plus, we've added some elements that you can include in your pages that will help in making your site's navigation simpler.
Ease in Navigation: Does it Matter?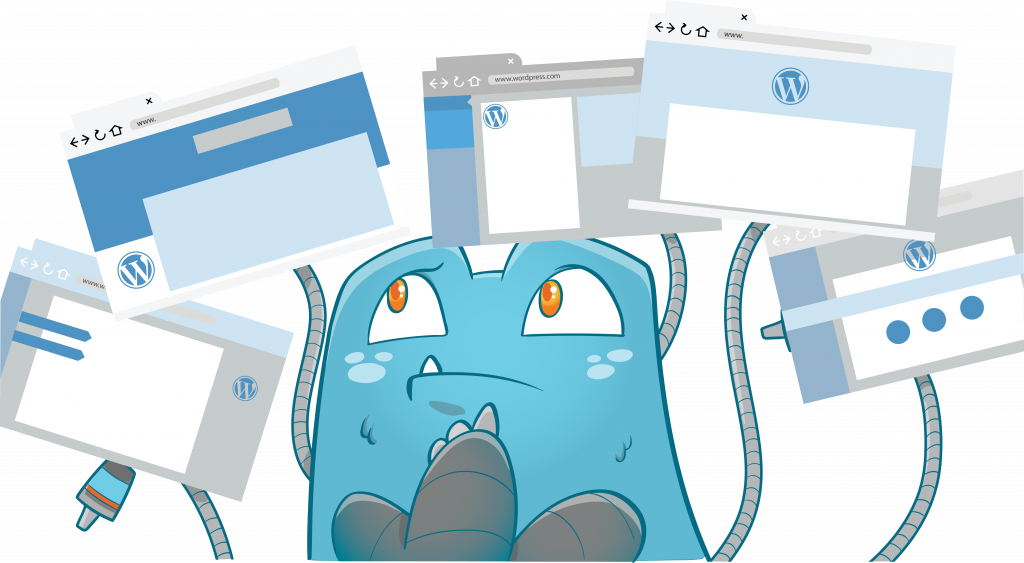 When web visitors arrive at a particular website, they will expect to navigate a website with ease and have a great user experience. However, a large number of websites on the internet aren't designed that way. 
As a site owner, it is your responsibility to give your visitors both ease in navigation and a great user experience. Because if they get both, the chance of converting them will be higher. It is also possible that they will become one of your loyal readers or customers.
So, to help you out in making your site's navigation simpler, here are some of the practices you need to include in your strategy:
Planning Your Navigation System
With every project in any industry, the first step would be to carefully lay out a plan on how to execute a particular project. This is the same with a site's navigation system. For your system, you would need to think about what elements would be good for your navigation system and where to place them. You also need to know the hierarchy in which your content should be displayed.
You can't just simply toss in different posts and product pages together, you'd need to create an organized site structure so that your web visitors will easily find the information they need. 
For example, say you have three category pages: fishes, birds, and mammals. The right thing to do is to place posts about the different types of birds and how to care for them under the category page 'birds.' Right?
But what if, upon clicking the 'birds' category page, a visitor finds content about dogs, cats and elephants? Wouldn't that confuse your visitors?—of course it would. So to make the navigation of your site easier, you would need to think about where to fit these pages into your site structure.
A site structure usually looks like a diagram that starts with the home page and down to the bottom-level pages of your site. Keep in mind that when you're planning, you don't have to be 'right' since there isn't actually a right way to create a site map. It just needs to make your visitor's experience better.
Use a User-Friendly Language
The language you use for the navigation links on your site is also crucial in making your site's navigation system simpler. Being creative and specific with your labels is a good idea; however, if you overdo it some of your web visitors, especially the beginners or newbies in your industry, might not easily understand what you're talking about.
For example, if your site is in an industry-specific niche like internal links and SEO, you should not use terms like 'link equity' or 'PageRank' since beginners wouldn't immediately understand them. If a beginner isn't familiar with what these terms mean, it is possible that they would search for the term on a search engine and they would be led to another website.
This means that they might not go back to your site and look for a site that is easier to understand. So, as a rule of thumb, if it takes more than a second to understand what a link means, you should try to make the words much simpler.
Remember, you shouldn't trade clarity just to sound too professional and look creative.
Use What Has Been Tried and Tested
Using tried and tested techniques should be your go-to, especially if you're a beginner in creating your navigation system. Conventional ways in creating a simpler navigational system have been proven to make a site's navigation easier.
However, there are exceptions to this rule. If you know that you have a better idea to make your navigation system much simpler then do it. 
Make Your Primary Navigation Stand Out
Your primary navigation should immediately stand out when a web visitor arrives on your website. Typically, main menus are located at the top part of a web page or at either the right part or left part of the page. 
If you're still confused, main menus are usually designed to stand out. It will usually have a color that contrasts everything around it. Plus, main menus contain all the links to the most important pages on your website (category pages, contact page, blog, etc.).
When your primary navigation stands out, visitors won't have a hard time locating the most important pages on your website. They could just simply click the link they want to explore and discover the pages in that category.
Aside from improving the user experience of your guests, your on-site time and bounce rate metrics will also improve.
Use the Logo as a Link
Using your logo as a link back to your homepage is common. However, not all sites maximize it. In most cases, the logo is placed at the top left part of most sites and when clicked, links to the home page. 
Doing so will allow web visitors to get back to the home page in case they want to investigate your site further. This is among the conventions that you need to follow since it proves to make your site easier to navigate.
Create a Responsive Navigation
A responsive website attracts more visitors since they find them great to look at on any device. In most websites out there, a 'hamburger menu' are in the home page. This 'hamburger menu' is a compact navigation menu that is made up of three horizontal lines which is why it has been likened to a hamburger.
Even if you don't work in the digital space, there's a high chance that you are familiar with the hamburger menu and how it works even if you don't know what its specific name is.
Hamburger menus are effective in helping people using their mobile phones in navigating a website without taking too much space. The function of a hamburger menu varies from site to site. In some it slides down or to the side when clicked or in others, it pops up when the mouse hovers over it. However it works, the purpose is still the same—ease the navigation for web users.
Even if hamburger menus are famous everywhere, not all websites employ them. Websites with a lot of content usually don't have this type of menu, but boutique websites like eCommerce sites have them.
When designing a hamburger menu, you need to remember that your visitors don't get confused when navigating the site. In desktop sites, hamburger menus aren't really an issue, but for mobile phones, navigation can sometimes be confusing. So be sure that your hamburger menu will be mobile-friendly.
Maximize the Use of Footers
Normally, footers are reserved for links to privacy policies, website terms, terms & conditions, etc. However, you can also use it to display email forms, address details and social links. This way, you can link your visitors to other important pages on your site or other websites like social media platforms where you have a page for your company.  
Incorporate a Fixed Navigation
A fixed navigation is basically a menu that doesn't disappear even if a web user scrolls up or down your page. A sticky menu isn't for all websites so if you're planning on placing one, you need to examine your site if it is suitable for its design and navigation purposes.
Use Breadcrumbs
A breadcrumb is like a trail that shows a visitor where he is currently located on the website. Breadcrumbs are usually located below the menu page and it follows you as you scroll down the web page. This way, even if a visitor is midway through the content, he/she can immediately go back to a previous page he was in with just one click.
Your navigation system won't be complete without internal links. If you're looking for a reliable internal linking tool. Check out Internal Link Juicer now.
Use Your Site to Lead Visitors to Important Pages
The primary purpose of a website is to lead your visitors to the most important pages on your site. This is to either convert them or give them all the valuable information they need. And, you can't do it without an organized navigational system for your website. That is why you need to follow the basics in creating a strong foundation for your website's navigation:
Create a plan

Let users know where they are

Stick to web conventions

Use a hamburger menu if necessary

Use simple terms
Keep your navigation flawless with Internal Link Juicer's premium plugin. Visit Internal Link Juicer today to view if it will fit your needs.